Kate DiCamillo has been named the first ever National Summer Reading Champion by the Collaborative Summer Library Program (CSLP), which administers the largest summer reading program in the United States.
Kate has been actively promoting community reading initiatives at speaking engagements and in media across the country. This new role, created to encourage children and families to sign up for summer reading programs at their local libraries, will further those efforts to spread awareness for child literacy as well as promote libraries as the most important free and accessible venues for community reading.
"I'm not sure how old I was when I met Miss Alice — the librarian at the Cooper Memorial Library in Clermont, Florida. But I do remember that Miss Alice declared me a 'true reader' and waived the limit on my number of borrowed books. I am certain that her words, spoken so passionately, so fiercely, shaped me and helped me define who I was and who I am. I am hopeful that in my role as National Summer Reading Champion with CSLP that I can encourage young readers to go and find themselves at the library. To find books that capture their imaginations and to spend time with other people that love good stories. I am hopeful they may have their own Miss Alice in their city or town who will dub them 'super readers' this summer and celebrate the fact that every hero does have a story," said Kate DiCamillo. The program's 2015 children's theme is "Every Hero Has a Story," and Kate DiCamillo, who has written about many unlikely heroes in her own works, including the 2014 Newbery Award winner, Flora & Ulysses: The Illuminated Adventures, is excited about the opportunity to promote other hero-related books in participating libraries countrywide.
---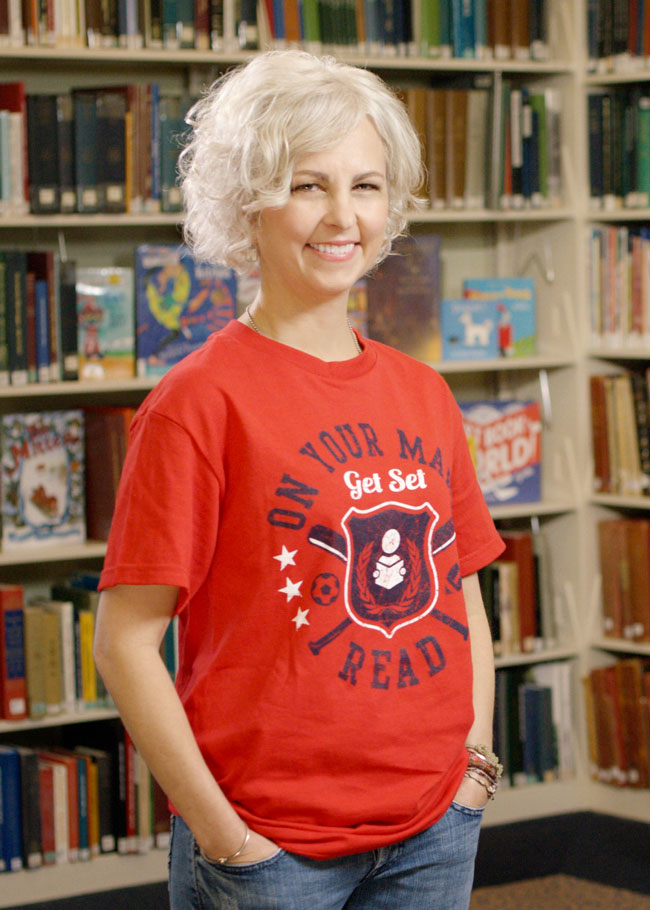 The Collaborative Summer Library Program (CSLP) is a consortium of states working together to provide high-quality summer reading program materials for children, teens, and adults in the easiest and most accessible way for their public libraries. The organization creates dynamic programming ideas, shares ideas for planning and promotion, and works with literacy partners to engage as many people in their communities as possible with their local libraries. The added mission of the summer reading program is to incentivize children to combat the summer reading slide that typically happens during vacation months when students are not required to read for coursework. By engaging with books while school is not in session, kids are able to maintain their reading skills and return to school ready for the next grade level.
Click here for more information

Click here for a teachers' guide